About Us
JEANNE M. MALITZ
Jeanne M. Malitz is the principal of Malitzlaw, Inc. which focuses on employment-based immigration matters with an emphasis on permanent and temporary labor certification for agricultural employers. Her practice also includes counseling on employment verification including E-Verify and I-9-related issues. Ms. Malitz actively participates in advocacy for immigration reform through national committee work on behalf of the American Immigration Lawyers' Association (AILA) and the National Council of Agricultural Employers (NCAE). She is a member of AILA's national Department of Labor Committee and chairs the H-2A Committee for the NCAE. She frequently presents and writes on immigration-related topics. Ms. Malitz received her B.A. degree from the University of San Diego and her J.D. degree from the Boston University School of Law.
Ms. Malitz has been listed in San Diego Magazine as a Top Lawyer from 2013 through 2017.
---
<![if !vml]><![endif]>

Professional Staff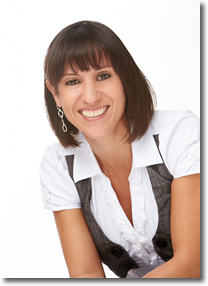 ISSA MURGUIA
Issa is a Sr. Legal Assistant at Malitzlaw, Inc. and has over 7 years of experience in Immigration Law. She earned her Bachelor of Science degree with honors in Paralegal Studies from Kaplan University in 2011. From 1987 until 1997, Issa worked as a Foreign Service National/Consular Assistant at the U.S. Consulate in Tijuana, Mexico. During her time at the U.S. Consulate, Issa was exposed to all aspects of the Consular Section, including the Nonimmigrant and Immigrant Visa Units, Anti-Fraud Unit, and the American Citizens Services Unit. Issa also worked for the U.S. Embassy in the Republic of Panama from 1999 until 2000. She is currently completing her Master of Science degree in Homeland Security and Emergency Management; expected date of graduation in 2015. Although Issa specializes in the H-2A agricultural program at our law firm, she also works on Permanent Residency Cases and has experience in Naturalization, Non-Immigrant and Immigrant visa petitions.
---
---
Malitzlaw, Inc.
1295 Scott Street, San Diego, CA 92106
Tel: 619-269-6164 | Fax: 619-374-2809 | info@malitzlaw.com
---
Home Page | About Us | Services
Work With Us | Immigration Links | Contact Us
Web Design and Updates by Griffin Web Design